Pro AV Catalog
Manufacturers
PRODUCT CATEGORIES
Matching Keywords
Model Numbers
Moving Beyond Earth Installation
Ideum developed a series of digital exhibits in collaboration with the Smithsonian Air & Space Museum. The gallery is now open to the public.
Ten Years of Touch Table Development
Learn how this technology has evolved over the last decade and take a look at our first multitouch table prototype circa 2008.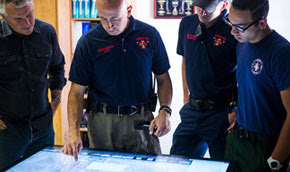 Ideum Formalizes Community Program
Our new program allows New Mexico nonprofit agencies and government entities to request the donation of a touch table or display. Learn more.
Ideum Interactive Video Wall Exhibits
We are proud to partner with Christie and LG to offer a variety of interactive and immersive video walls. See what we can provide.
You must be logged in to add more than four items to your comparison list.
Register today!
With a free My-iQ account, you'll be able to keep track of the latest updates and event notifications from your favorite AV manufacturers, manage your own projects and discover new pro-AV products.
Thank you!
Someone will be in touch with you shortly.
VISTACOM
1902 Vultee Street
Allentown, PA 18103
USA
(610) 791-9081
www.vistacominc.com
Request more information from a dealer near you
Request more information from a dealer near you